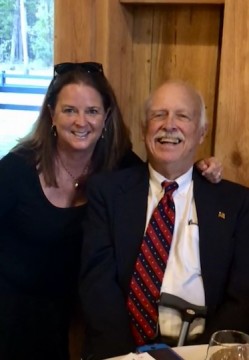 Russell Chubb Founder
---
About:
In loving memory,
Russell Chubb, founder of Chubb Associates, Ltd., received his undergraduate degree from Boston University and is a graduate of the University of Florida Law School. He practiced law in South Florida until 1968 when he moved to Atlanta and began his career in real estate with E.C. Patterson and Company.
Russell moved to Thomasville, Georgia in 1972 working with MATTCO realty company and in 1981, he opened the current Chubb Associates real estate company. Russell specializes in plantation sales and large timber tracts around Thomasville and the Red Hills region.
He is active in the local community, serving on several Boards of Directors, such as Commercial Bank and Archbold Medical Center. Russell is currently "semi" retired.